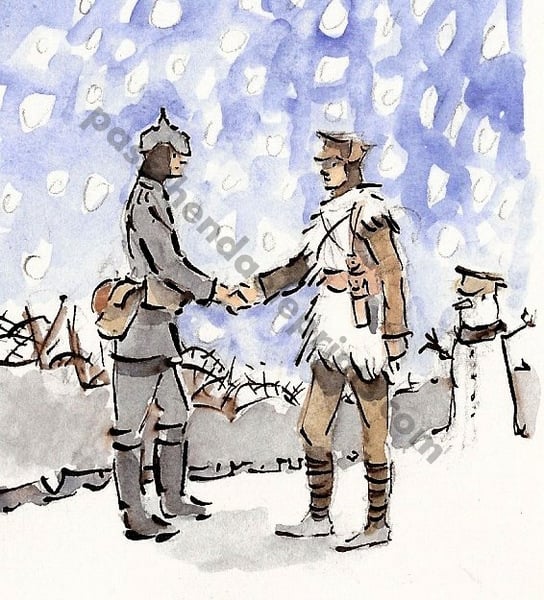 The Christmas Truce ~ The Handshake
THE CHRISTMAS TRUCE ~
Just over A5 in size,

Hand signed by the Artist!

Free dedication service!

Printed with high end exhibition quality inks

€6 postage to WORLDWIDE

Every additional picture €0.50
Direct from a Ypres based British artist whose Gt Grandfather was a 15 year old Lancashire Fusilier at the battle of The Somme in 1916, he was badly maimed at the battle of Passchendaele in Oct 1917, his eldest brother was killed in 20th February 1915 at 'The Bluff' Ypres.
I have previously exhibited at The Royal Academy, London